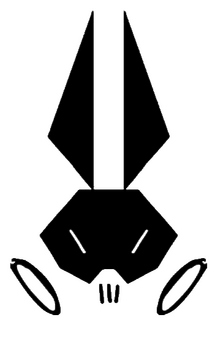 B. W. Usagi
Call me Rika, an artist based in Indonesia.
I draw surreal and creature stuff.Prices on this page is personal use only, for commercial use please contact me via email.Please Read my Terms of Service first
---
Terms of Service
Payments & Refunds:
PayPal only

Local bank transfer for local commission

Payment must be made in 50% or full first before the commission starts.

Full refund will only be given if the work has not been started

Once the commission has started, I'll only give 20%-50% refund of the total price, measured from the current progress.

Minor changes are allowed, however large revisions will cost extra.

For commercial works, please contact me through email to discuss payment.
I, as the artist. maintain the rights to:
The art itself

Post the commissioned work on my social medias

Use the commissioned work as portfolio

Post speedpaint video of the commissioned work

Reject your commission if I don't feel comfortable with the subject, deadline, etc.
You, as the client:
May NOT use the commissioned work for profit.

May NOT use the commissioned work in anything related to N.F.T.'s

May print the commissioned work for personal usage.

May post the commissioned work in your own social medias/website with proper credit.

Feel free to send me follow-up emails regarding the progresses.
Works:
I draw: OCs, Creatures, Fanarts, Furries.

I don't draw: Mechas / robots that has no organic shape, complicated backgrounds (like buildings or cities), hyper realistic portraits / people.

Yes you can request my own OCs too

I can draw NSFW / Gore theme as long as the characters are all fictional

Work can take up to 1-2 months depending on how busy my schedule is.

I can work with limited descriptions or just letting me do whatever, however this means you'll accept whatever I come up with.

Usually I send 2-3 stages of the progresses (Sketches - Lineart / Flat colored - Finished work), though you can request for more WIPs.
How to Order
For your commission inquiry, please send it to [email protected] with email title
"COMMISSION: [Commission type]"
Commission type (Sketch / Colored Lineart / Painting / Tattoo / Custom Design) Also (Headshot / Half / Fullbody)

References

Details (pose, atmosphere, vibe etc or if you want to give me freedom to do whatever)

Payment method (Paypal email address / Local bank)

How you want to be credited (First name / Handle / Private Client)
Adoptable Terms of Service
Payment:
Paypal in USD only

Full payment only

No refunds

After winning the highest bid or choosing Auto buy, I'll contact you and ask for your paypal email address to send an invoice, if you don't reply within 24 hours, I'll resell/contact the next highest bidder

After sending an invoice, you have to pay within 24 hours. If fail to do so, I'll resell/contact the next highest bidder

After fully paid the invoice, I'll send over the high-resolution jpeg. If you want the PSD file, please ask me.

For commercial use, the price will be 2 times the original price of final bid.

If you have bought the adopt initially as personal use and you want to use it commercially instead, please contact me again and I'll send another invoice for the design to be commercially used.
Use:
Personal use only

You can use/draw a design only after purchasing it.

You can draw your bought design as many times as you want.

You can add stories to the adopt.

You can't use the design commercially unless paid for commercial price

You are not allow to remove my watermark.
Closed Species:
Personal use only, no commercial use

You may not claim the closed species as your original species.

You may not create a character from my closed species without my permission.

Once you purchased a closed species from me, you may not make a twin or a copy of the adopt, if you pay for one adopt and you will only have one adopt

You may redesign some parts a bit as long as it still looks like the original design (e.g: changing the hairstyle, eye colors etc)

You can play around in the universe I've created for the closed species.

You can make stories for the adopt but it has to make sense within the universe I created.
Reselling:
Gifting, trading and re-selling are allowed.

Reselling must be the same price or lower, cannot be more than the original price.

When re-selling, please let me know so I can change the status of the owner.

Re-sold designs will not be eligible for commercial use.
General:
I retain the copyright to the artwork and. This means that the character is yours, but you were not the one to design it.

I can use the design as a portfolio and post the artwork on my sites.